Crowdsourced Testing Company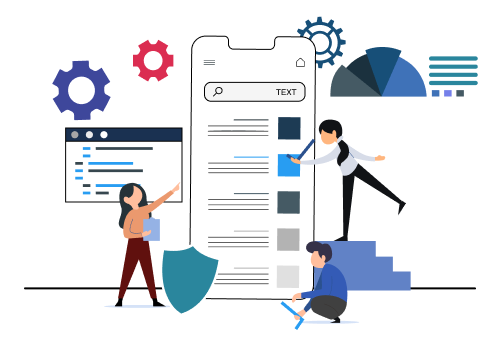 Etelligens is the trusted and quality assurance Software Crowdsourced Testing company. We have dedicated experts and professionals that support companies and start-ups to launch an app with confidence and improve their user experience in the market quickly and easily. Here, we provide Crowdsourced testing services for web, mobile, and cloud-based apps. Mobile App Crowdsourced Testing projects with real users and on real devices, you can vastly improve defect rates and accelerating time-to-market.
Our Crowdsourced Testing Services
We cover variety Crowdsourced Testing Services such as:
Functional Crowd Testing
In this service, every functional component of your product is thoroughly tested as per our client's business goals.
Usability Crowd Testing
During this service, we make sure on our clients' minds, that the usability of your product is suitably tested.
Performance Crowd Testing
We are specialized in Performance crowd testing. We provide load-testing of our client's product in real-world conditions. This will help us to gain an understanding of their product's performance.
Globalization Crowd Testing
In this, we check the applications of our esteemed clients on a global basis and give them valuable performance inputs in the form of language, locale, input functions.
Compatibility Crowd Testing
We test the compatibility of our client applications as per their desired platform and devices.
User Acceptance Crowd Testing
We ensure that our client applications are tested in real-world conditions, stressful and is easily accepted by the users before delivering to a final report.
Why Choose Etelligens for Crowdsourced Testing?
Smart Crowdsourced Software Testing Company
We as a reputed Crowdsourced Testing Company that comes with extensive bug tracking tools. We can provide you with all the testing resources that our client's need. We provide 24/7 testing services and promised to complete testing within a short period.