Performance Testing Company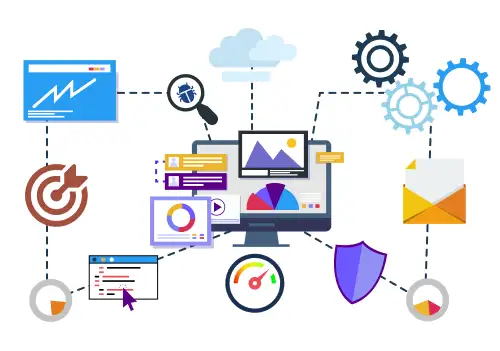 Performance Testing Services are designed to test the performance of system components under certain conditions. However, our testing services include load testing, volume testing, capacity testing, endurance testing, reliability testing, and scalability testing.
Etelligens is an experienced performance testing company make use of open source tools such as Selenium and JMeter to measure performance and load test functional behavior. In fact, we have a team adept performance testers and engineers who have the knowledge of working with various testing tools that assist our clients in identifying and eradicating performance-based defects.
Benefits of Hiring Performance Testing Services
We provide end-to-end software performance testing solution to help our clients launch future proof software and applications with high scalability, availability, and responsiveness.
Our performance testing methodology helps design tests considering geographic distribution, business criticality, completion rate, and arrival rate, etc.
We always try to deliver unique and effective performance Testing strategies that are implemented in various software and a wide variety of applications platforms to simulate real-world conditions and circumstances from the client's user point of view.
We provide cost-effective and budget-friendly end to end performance testing solution.
We are equipped with world-class performance testing tools and continue to enhance our abilities and skills in adopting the industry's best practices.
We always aim to satisfies our clients by delivering them quality and end-to-end application performance including network, database, hardware, etc.
We Work With The Performance Testing Tools Like
LoadRunner / Performance Center
Microsoft VSTS / Visual Studio Ultimate
SmartBear LoadUI
SmartBear LoadComplete
Jmeter
IBM RPT
OpenSTA
Silk Performer
WebLoad
Grinder