Functional Testing Company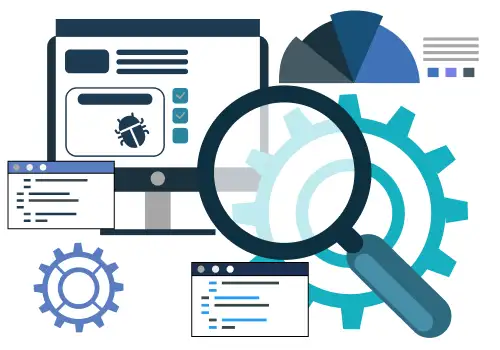 Functional testing is the prime element for ensuring high-quality software and applications. However, this is the testing technique that is used to test the functionality and features of your software and apps that covers all the scenarios including boundary cases and failure paths. Similarly, we as a leading software functional testing company, we value this and conduct the required tests to determine whether there are any broken links, bugs, spelling mistakes or any other type of errors in our client's app or software that may negatively affect their users' experience.
How We Do Functional Testing?
Our Functional Testing Services Includes:
Continuous Integration Testing
User Acceptance Testing (UAT)
Why Etelligens for Functional Testing Services?
Enhance Quality of Developed Software by Functional Testing.
Functional testing is an integral part of developing high-quality applications and software. Therefore, here our experts personally diagnose the malfunction within the software that may strain quickly with the quality of software functionality.
We are an ISO certified functional testing company, that have years of experience in handling outsourced functional testing services. However, our rigorous testing practices ensure predictable operation of your software application at users end.
We use the latest test automation software with features that do not warrant excessive operator involvement to complete software functional testing with precision and as per the agreed schedule.
We have a team of certified functional testers that have years of skills and testing practices to remain consistent with the changes or up-gradation in the industry.
Our testing practices not only save time but also money when you outsource functional testing services to us. In fact, at our software functional testing company, we provide no-frills testing service that is budget-friendly and cost-effective.